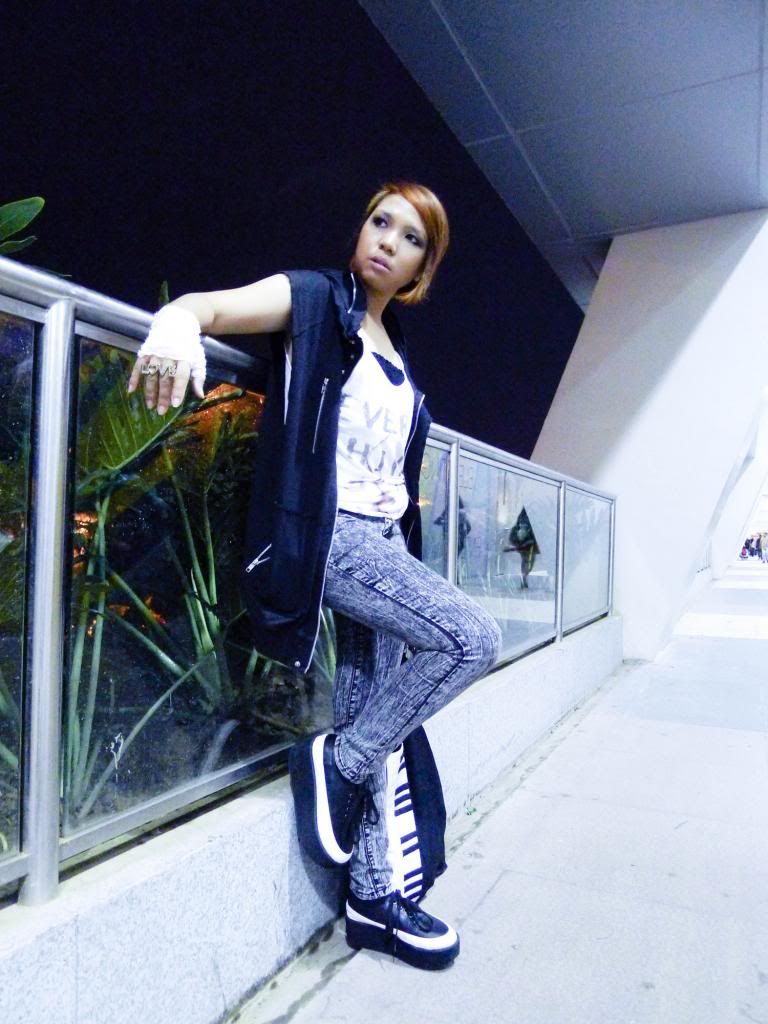 Jacket | New York & Company
Jeans | Forever21
My outfit last BIGBANG concert here in Manila.
White Sleeveless Top | H&M
Creepers | Daixin
Nodame Cantabile Bag | Catherin Janelle
White Gloves | Landmark
Kudos to Ian C for the photos. We took them before the concert started. We know we won't look as good as this after the concert. You know, from too much spazzing?
LOVE Ring | Diva
Snake Ring | Diva