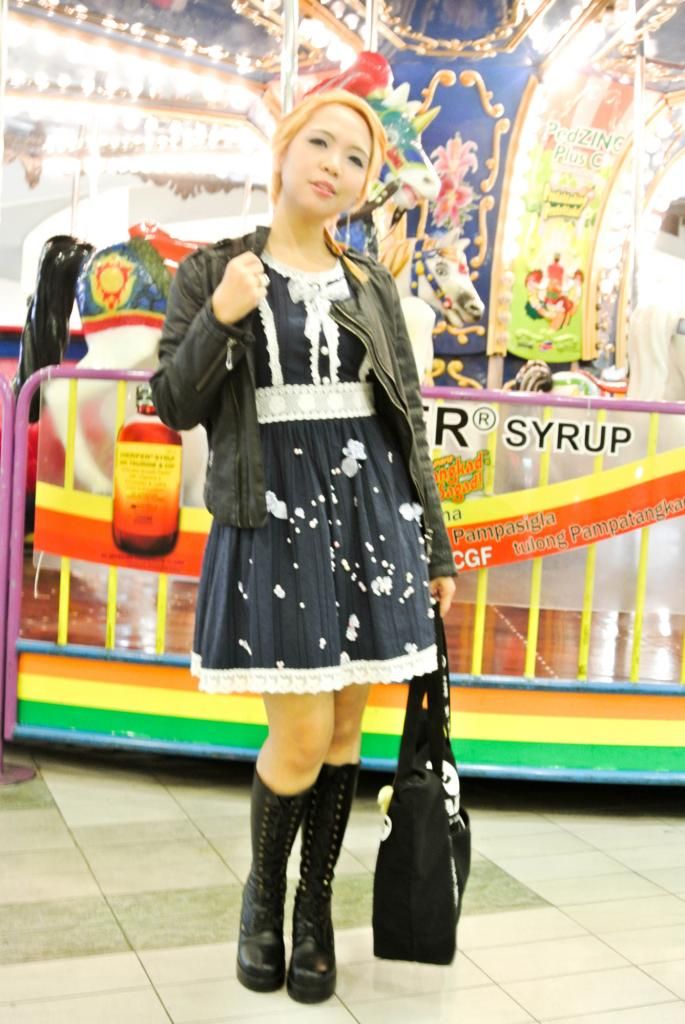 Dress: Peti Monde
Yes I know, I look so girly here. Well not really THAT girly. I went Frozen inspired again for a movie date with my wonder twin Nekomi Kasai. Thanks for taking the photos dear!
PVC Jacket: Your Rules Your Style
We watched Jack Ryan: Shadow Recruit which I had been dying to watch because I am obsessed with Chris Pine :3 I have to thank my wonder twin for indulging me my fandom.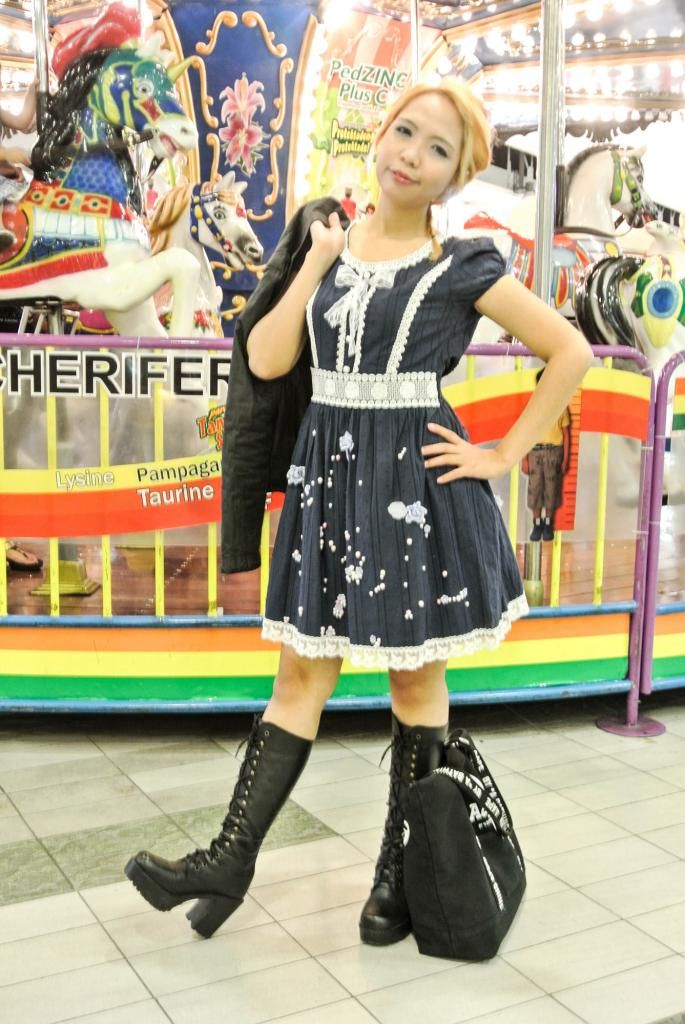 Boots | ROC Boots
Bag: Aape
This dress was actually modified. Horrible bleach stained this lovely dress that it was totally ruined. But heck, creativity takes in and I embellished the whole dress, covering all the stains :3
Ring: Diva
Earring: Forever21
There ya go :3