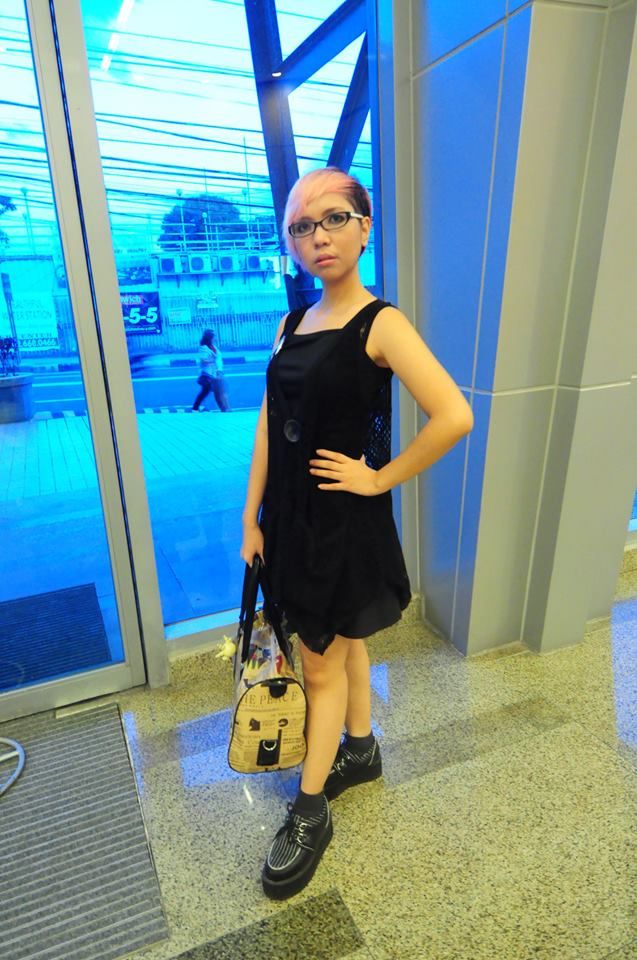 Hello there. It's been awhile since my last outfit post. First outfit post in this new refurnished blog of mine. Photos were all taken by Lanz Chester Enterina.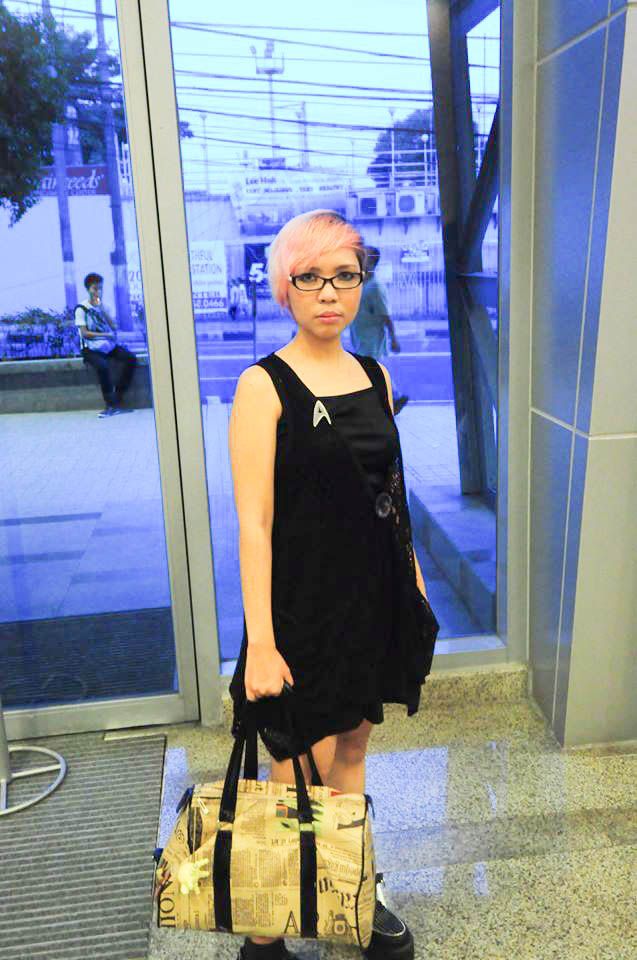 The top I am wearing is from
2%
from Japan. It's my current favorite clothing brand. Love the style and monochrome feel to it. I'm wearing a skirt underneath the top but it's not obvious lol. It's also from 2%.
The bag I am carrying here is from
Sammydress
. It's a very spacious bag. Love the print and how convenient the bag is. It's very sturdy too!
Closer look of the top. Yes it's knitted but it's not hot to wear. It's really breezy and very comfy to wear. The spaghetti strap and the knitted top are attached together. So you wear it as one piece.
For the geeks out there. Yes that's a STAR TREK insignia I am wearing. A birthday gift to me by a dear friend. Super thanks to Maita for it. Indeed
LIVE LONG AND PROSPER!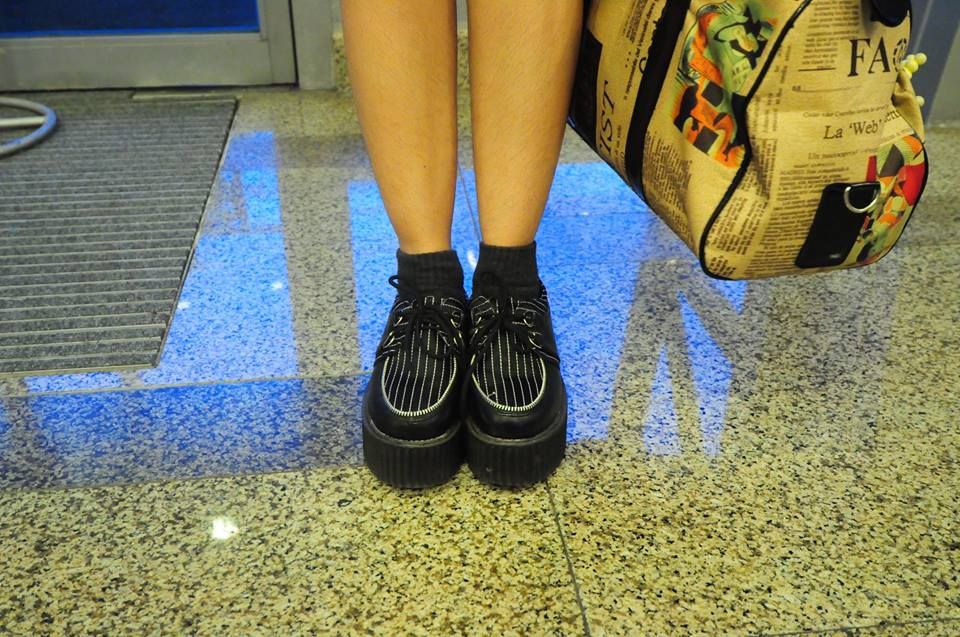 The creepers were bought from
Scene Stealer
! She sells awesome creepers and other footwear. Limited edition to boot, so you can expect if you buy her shoes you are one of the few to have it. I really love how comfy and light this creepers. Super love the design too.
Also closer look of the bag from Sammydress :3
Well that's for my outfit post today! Until next time