It's been a long time since I made an outfit post. Hahahaha no time to shoot that's why. Anyway. I managed to shoot this last weekend.
Last Saturday, I met up with a couple of friends to hang out and shoot. I wanted to spend time friends before I go off my tour to Japan this coming Friday. I DO HOPE I GET TO DO A OUTFIT POST THERE GDI. It's a fucking must ya knoooowwww.
Okay *cough* back to you regular programming.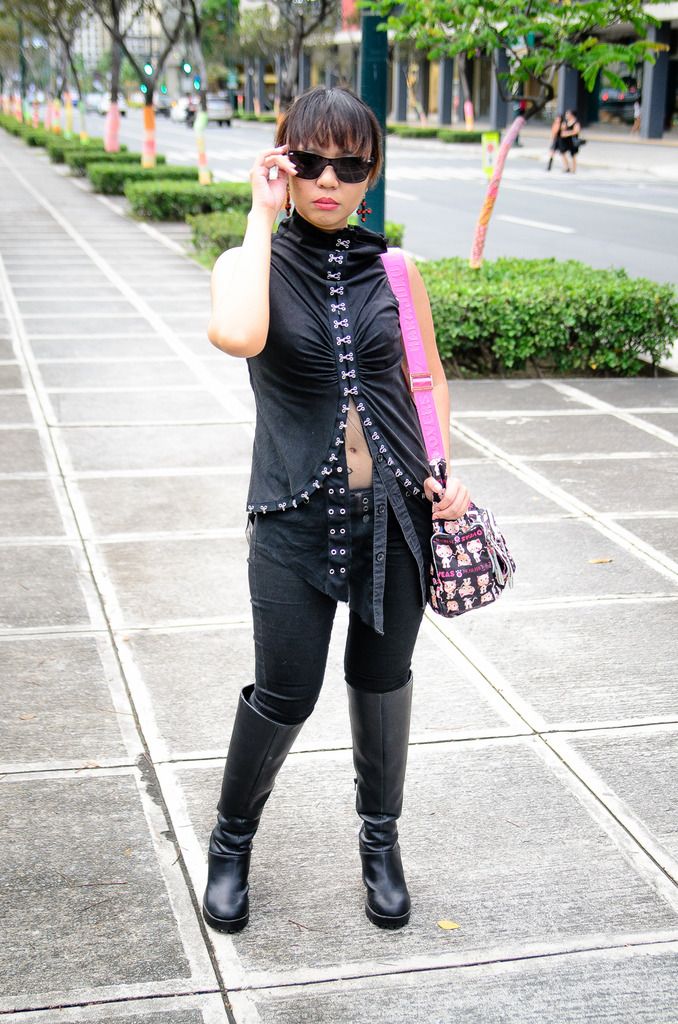 I present my lovely lovely new boots from
H&M
. I bought it on SALE and I HAVE NO FRIGGING REGRETS. Jeans are from
Terranova
. I love Terranova jeans. They are my first to go store for jeans. Love the fitting and quality :3
Top is from
Punk Rave
. It's been awhile since I wore this top. It's absolutely sexy and comfy to wear. The shades I'm wearing is from
Sprinto
. Lovely pair of sunglasses I tell you.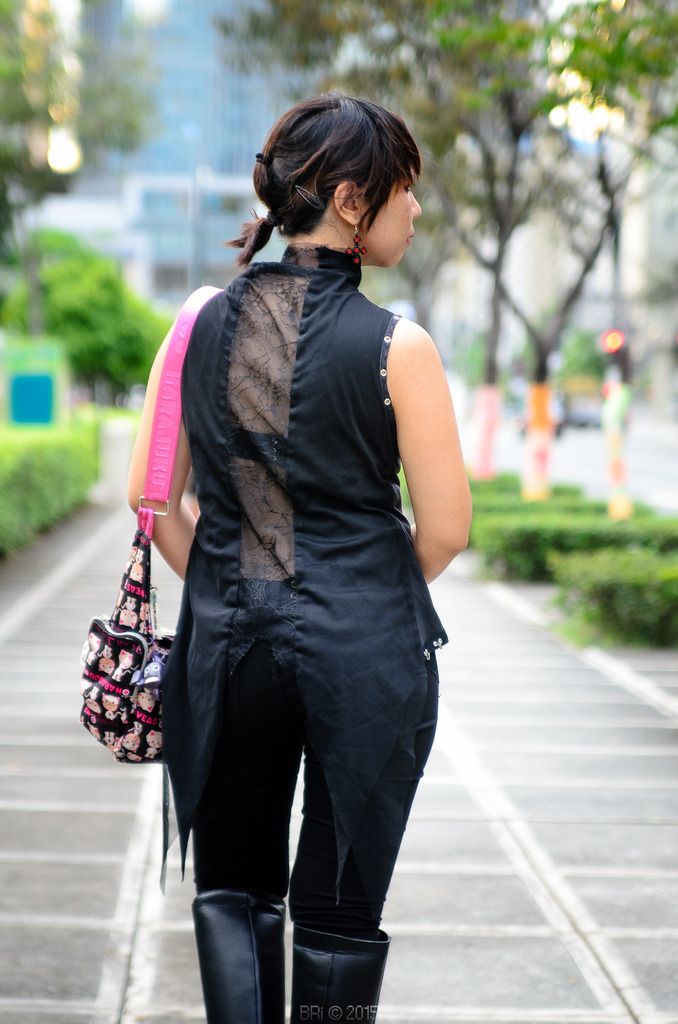 See the back? Now you know why I love it to bits :3 The bag was a gift from a good friend of mine. My dear Yuanie, I had this bag for years and it's still in top condition. Thank you very much sweetie!
Now you must be noticing the earrings I am wearing in the photo.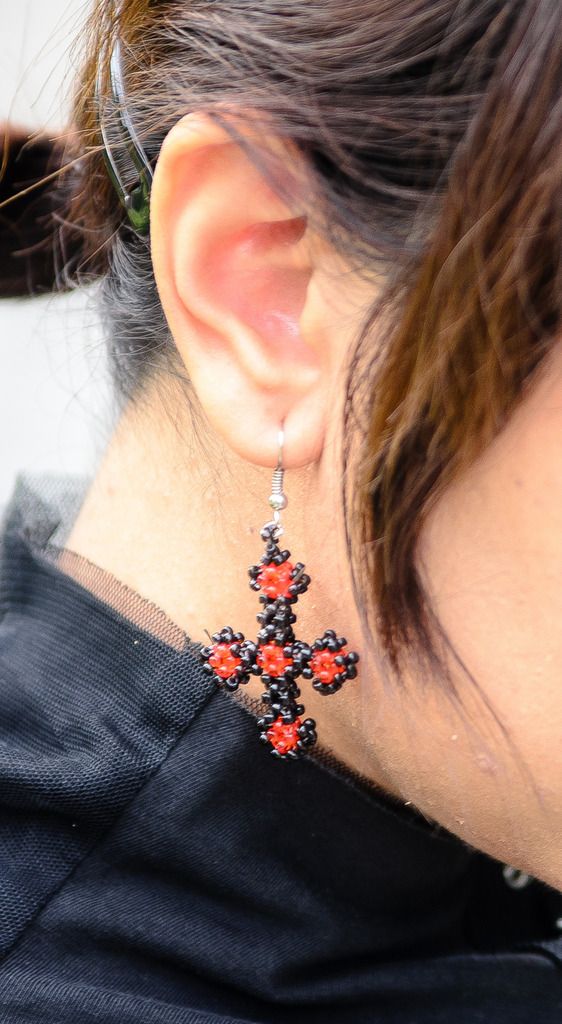 This lovely gothic cross earrings that complimented my look last Saturday was made by Tricks Beat of
Tiny Beaders.
I will be doing a blog about it soon. All I can say right now is that this earring is to DIE for and I am amazedballs on how well it was made.
Until next time and that's all for today!
PS: Thanks to Bri for the photos :3